6700 N. Oracle Road, Suite 235
Tucson, AZ  85704
520-400-2732
PERFORMANCE, NOT PROMISES
Success Stories
(Click each story to read more)
Colorado Investor Purchases WIlmot Industrial Park in Tucson
TUCSON, ARIZONA — Sepp and Affiliates, LLC (Eric Sepp, Managing Member) of Monument Colorado purchased a 27.4 acre parcel at Littletown and Wilmot Roads, in Tucson for $950,000 ($.80 PSF).
The parcel was platted into 24 one-acre industrial lots plus common areas.  This Tucson Industrial Zoned I-2 Parcel is strategically located one mile north of  I-10 on Wilmot Rd and convenient to the Amazon Fulfillment Center and the Tucson International Airport.  The Seller was a group of local investors lead by Steve Russo.
Sepp intends to offer developed industrial lots, build and lease to suit user properties to industrial and manufacturing users.
The Buyer was represented by Blake Allen, EMS of Blake Allen Realty in Manitou Springs, CO and Dan Arnold, EMS of Keller Williams, Yuma, AZ.  The Seller was represented by Tom DeSollar, EMS, Arizona First Properties, LLC, Tucson, AZ. All three brokers are members of the National Council of Exchangors (NCE).  Allen and DeSollar are on the Board of Directors of NCE.
For more information, Allen can be reached at (719) 684-4123, Arnold at (928) 580-9857 and DeSollar at (520) 400-2732.
To learn more, see RED Comp #8246
Iconic Deconcini Building on Broadway Sells for $4. 725 Million
TUCSON, Arizona – The iconic DeConcini Building at 2525 E Broadway in Tucson sold for $4.725 million ($147 PSF).
The 32,160-square-foot building located on 2.08 acres at the northeast comer of Broadway and Tucson Boulevards was 100% occupied at time of sale and purchased by Broadway Executive Plaza (Robert Assenmacher, manager). The seller was Du Besh LLC (Ken Silverman, manager)
The DeConcini family built the building in 1988 and sold it about eight years ago to the seller. Half of the building continues to be occupied by the DeConcini Law Firm. Other tenants include Salinas Insurance, Tucson Realty & Trust, The Veteran's Administrati.on and Sunstreet Mortgage.
Tom DeSollar, Broker, of Arizona First Properties LLC, represented the sellers, a local group of investors. "The property had good fundamentals to attract buyers," DeSollar said. "It is near downtown Tucson with easy access to the airport. The Broadway widening project will add value to the entire area."
Brandon Rodgers, CCIM, of Cushman & Wakefield I Picor represented the investors.
For more information, DeSollar should be reached at 520.400.2732. Rodgers can be contacted at 520.546.2714.
PVB Fabrications to Build New Headquarters in Marana
Land Purchase and New Facility to Accommodate Growth of Nearly 170 Jobs 
Marana, Arizona — PVB Fabrications, Inc. (PVB), primarily a multi-disciplined general contractor and provider of quality welding and fabrication services for the commercial, utility, government, heavy industrial and mining sectors, plans to expand its headquarters in Marana, Arizona, Sun Corridor has announced.
PVB has purchased 9.74 acres at 8037 and 8041 West Tangerine Road in Marana for $1.3 million ($3.06 PSF) and is planning the construction of a new corporate headquarters to consolidate operations into one location.  The new facility will include a 15,000-square-foot administrative office building plus three separate 30,000-square-foot fabrication/production facilities.
PVB is currently located at 911 West Grant Road in Tucson and employs 375 people.  The full expansion over 5 years will add an additional 169 jobs primarily in operations, project management, quality control, engineering, business development and finance. See REDaily News January 8, 2020 for full story.
Phase one of the new headquarters is scheduled to be complete by December 2020. The total capital investment over the next 5 years will be approximately $17 million, resulting in a total economic impact of $48 million.
Partners in the project include the Arizona Commerce Authority, the Town of Marana, the Pima Community College and the Small Business Development Center, PICOR, Randel Jacob Design Group, PLLC, Stewart Title, Eric Nadler, Esq. and Arizona First Properties.
"PVB's new headquarters is a logical and necessary step in our business growth strategy.  It provides the opportunity to further expand our operations and will increase our ability to serve current and future clients," said Peter Van Bogaert, president, PVB.
"In addition to business attraction, economic development is about helping local companies like PVB expand," said Joe Snell, president & CEO of Sun Corridor Inc. "Headquarter expansions such as this have a tremendous ripple effect across the entire economy.  Their success is the entire region's success."
"We are thrilled to welcome PVB to north Marana," said Mayor Ed Honea, Town of Marana. "Their employees' diverse skills enable them to cross multiple disciplines and sectors that include quality welding and metal fabrications to electrical and instrumentation services. PVB's projects span the entire southwest, we're excited to have another quality business in the town and look forward to seeing them grow."
"The economy in southern Arizona is thriving and we're thrilled to see local companies like PVB growing and creating new jobs in the region," said Sandra Watson, president & CEO of the Arizona Commerce Authority. "We congratulate PVB on its success and thank the company for continuing to invest in Arizona."
"Retaining expanding businesses is a key economic growth strategy for our region, as is fostering and supporting high-wage manufacturing jobs. Congratulations to PVB on its planned move to a new facility. We wish them continued success and stand ready to provide them any assistance they may require to fill these new positions," said Pima County Administrator Chuck Huckelberry.
"PVB's success demonstrates how community colleges, SBDCs and economic development organizations like Sun Corridor Inc. can partner to grow business and create well-paying jobs," said Dr. Ian Roark, vice president of workforce development & strategic partnerships, Pima Community College. "It takes a creative and passionate industry partner to make it work, and PVB is a model partner."
"PVB has excelled as a company because of its core values with employees, vendors and customers. The company's work reflects the high quality standard and leadership that Pete demands of both himself and his staff," said Ellen Kirton, director, Pima Community College SBDC.
Tom DeSollar, EMS, with Arizona First Properties represented the seller, Marana Technology Campus, LLC (Doug Gratzer, managing member) and Rob Glaser, SIOR, CCIM, with Cushman & Wakefield | Picor represented PVB.
For more information, DeSollar should be contacted at 520.400.2732 and Glaser can be reached at  520.546.2707.
To learn more, see RED Comp #7411.
California Investor purchases Tucson Medical Building for $2.7 Million
TUCSON, ARIZONA – A California investor purchased the office building at 4745-4753 E. Camp Lowell Drive in the Swan Corporate Center in Tucson for $2.7 million ($209 PSF).
The 12,923-square-feet of rentable space was 100% occupied by three long-term tenants at time of sale. Built in 2001 in Swan Corporate Center, it sits on a 20,935-square-foot lot.
The building had originally been built as a surgical center for Western Neuro Surgery and included three level 3 operating facilities complete with external redundancy generator.
Tenants in place at time of sale were Retina Specialists, Ophthalmology specialists Reid F. Schindler MD and John Christoforidis MD in 4753; Rincon Pain, Randall S. Prust, M.D in 4747; and Center for Pain Management, with El Dorado Hospital, in 4745.
Mark Hays and Patrick Teske of Tierra Antigua represented the seller, Baldunn Investment Company, LLC of Tucson, a private investment group.
Tom DeSollar of Arizona First Properties, LLC negotiated the sale for the buyer, Acosta Farm Properties, LLP of Waterford, California.
For more information, Hays can be reached at 520.444.5401, Teske is at 520.336.2456 and DeSollar should be contacted at 520.400.2732.
To learn more, see RED Comp #6274.
Land Bridge Between Sweetwater Preserve and Saguaro Park West Sells for $1.15M
TUCSON, Arizona — A land bridge  now connects the Sweetwater Preserve to the Saguaro National Park in the West Tucson Mountains. The 64 acres of land was purchased by the Trust for Public Land (TPL) from the Norman and Eleanor Willock Trust of Tucson for $1.15 million ($18,000 per acre). The property borders the Saguaro National Park West on the westside and Sweetwater Preserve on the east, with rolling topography, mature cacti, scenic peaks, all withing close proximity to central Tucson.
Tom DeSollar with Arizona First Properties represented the seller in the transaction."The escrow was 10 months," said DeSollar. "The neighbors are pretty jazzed about the deal and even donated some land towards the project.  The animals are happy too!"
The buyer, Trust for Public Land, established in 1972, is a national, nonprofit land conservation organization specializing in conservation real estate to protect land for people to enjoy as parks, greenways, community gardens, urban playgrounds, and wilderness.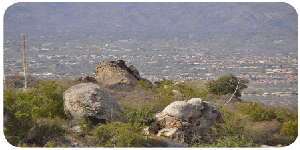 In 2001, Tucson Mountains Association approached TPL to figure out the best way to protect the property that was in the pathway of development. In the last five years, 23 separate residential subdivisions have sprung up in the Tucson Mountains. By November 2002, TPL had signed a purchase option agreement with the landowners.
In 2004, Pima County and the Trust for Public Land (TPL) entered into an agreement to protect the 700 acres of Sweetwater Preserve in the Tucson Mountains. The property is the largest remaining tract of undeveloped land in the Tucson Mountains and home to several vanishing wildlife species including cactus pygmy owl, desert tortoise, and Gila monster.
The property was the first purchase funded through a $174 million Pima County Sonoran Desert Open Space and Habitat Protection bond measure approved by voters in May 2004.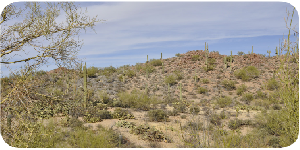 "TPL is very pleased to have helped protect the Sweetwater property and further the County's effort to add these 700 acres of pristine Sonoran Desert to the Tucson Mountain Park." said TPL's Project Manager Michael Patrick in a written statement. "We are grateful to the Pima County Board of Supervisors and the County Administrator for their leadership in the Sonoran Desert Conservation Plan  and to the Pima County voters who approved the large conservation bond fund that enabled protection of important open space and habitat lands like Sweetwater Preserve."
The Tucson Mountain Association was instrumental in the effort to protect the Sweetwater Preserve and raised more than $30,000 from more than 185 individuals to help TPL and the County protect the property. Public purchase of the property received endorsements from more than fifty organizations, including the National Park Service, the U.S. Fish and Wildlife Service, the Arizona Sonoran Desert Museum, the Tucson Audubon Society, the Coalition for the Sonoran Desert Protection, the Southern Arizona Hiking Association, Pima Trails, and the Sonoran Institute among others.
Since 1972, The Trust for Public Land has protected more than 3.3 million acres and completed more than 5,400 park and conservation projects.
For more information, DeSollar should be reached at 520-400-2732.
Building adjacent to Future Hotel & Casino site Bought by Pascua Yaqui Tribe
TUCSON, ARIZONA – The Pascua Yaqui Tribe of Arizona purchased a net leased office building at 911 West Grant Road in Tucson for $740,000 ($108 PSF).
The 6,840-square-foot building is leased to PVB Metal Fabrications (PVB) that recently purchased 9.74 acres of land at 8037- 8041 W Tangerine Road in Marana for $1.3 million ($3.06 PSF) to construct a new facility for consolidation of their manufacturing and offices. Watch for more to follow on this transaction tomorrow; Sun Corridor assisted with the site selection.
PVB will continue to lease the building at 911 West Grant while construction is underway in Marana.
The Grant Road property was purchased by the Tribe due to its location adjacent to a 14.38-acres designated into a trust with the Bureau of Indian Affairs. It is here that the city and tribe have a preliminary agreement for a proposed hotel and casino that would be located atop the old movie theater near I-10 and Grant.
In July 2020, the tribe and city entered into an Intergovernmental Agreement (IGA), which includes a set of stipulations for both parties, including for which city services the property would be eligible, and how the property would receive groundwater, should the development not be in compliance with city statues.
The process may take years or even a decade before being finalized. The IGA includes a 90-day alert to the adoption of a Tribal Resolution that green-lights any regulations or requirements needed to conduct gaming on the site. In addition to, Tribal leadership being required to notify the city one calendar year prior to opening a casino.
Tom DeSollar, EMS, with Arizona First Properties represented the seller, Archon Properties of Marana (Doug Gratzer, managing member) and Max Fisher with Cushman and Wakefield | Picor represented the buyer.
For more information, DeSollar should be reached at 520.400.2732 and Fisher can be contacted at 520.546.2709.
To learn more, see RED Comp #7419.
International Towers Inc. Sells HQ in $4 Million Sale Leaseback
Marana, Arizona – Two affiliates of Tucson- based, International Towers, Inc. (ITI}, ITI Building, LLC and Marana Technology Campus, LLC sold the building it occupies at 8061 West Tangerine Road in Marana for $4 million ($204 PSF) in a sale leaseback transaction. The buyer is a local investor, I & J Flynn Investments Limited Partnership, LLP.
The 19,586-square-foot building siting on approximately 5-acres was built in 2017 and the sale included 5-acres of excess land for future expansion. International Towers (ITI) constructed the building as a built-to-suit and will continue to occupy it as a tenant in a triple net sale leaseback agreement with the buyer.
ITI is the tower Site designer and construction contractor supporting Elbit Systems of America, the prime Government contractor for the U.S. Customs and Border Protection's (CBP) Integrated Fixed Tower (IFT) Program. The Elbit Systems of America team has achieved customer acceptance of the initial Nogales, Arizona Area of Responsibility (AoR) and has begun deploying the second IFT AoR in Douglas, Arizona.
ITI designed, manufactured, and installed the fixed tower infrastructure for the IFT tower surveillance solution. The delivery of the system was made possible through seamless and intensive collaboration with the Elbit Systems of America Team and CBP. ITI President, Douglas J. Gratzer, acknowledges, "As a small business based in Tucson, Arizona, ITI is proud of the role we played in supporting Elbit Systems of America and U.S. Customs and Border Protection in successfully deploying the first IFT AoR in Nogales. This is a significant accomplishment."
The IFT border security system is an integrated network of surveillance technology that is able to detect, identify, and classify items of interest (persons, vehicles, etc.) and allow CBP the ability to prioritize and determine resource allocations in order to respond to these detections.
Tom DeSollar with Arizona First Properties in Tucson represented the seller in the transaction and also handles the Marana Technology Campus with an additional 19-acres available for development. The campus is zoned heavy industrial with roads and infrastructure in place, including Marana water and fiber optics.
Ed Henne with Long Realty of Tucson represented the investor in the transaction.
For more information, DeSollar can be reached at 520.400.2732 and Henne should be contacted at 520.918.5989.
To learn more, see RED Comp #5894. 
CPM LABFAB Buyes 5-acres in Marana to Relocate Headquarters
MARANA, ARIZONA – CPM LABF AB, Inc. (Kim & Kerry Bergman, principals) purchased 5-acres of HI zoned land at 7979 W Tangerine Road in Marana for construction of a new manufacturing facility. LABF AB fabricates standard and custom modular laboratories for general chemistry, vivarium or BSL use. Virtually any size requirement can be met. Often the fabrication, delivery and start-up is completed in a matter of just a few months, allowing the users to be "up and running" very quickly. 
Originally located in Colorado, CPM LABF AB recognized the need for a modular laboratory that was built of quality materials, could be built quickly and was cost-effective for the customer. After many successful years in Colorado CPM relocated its operations to Tucson, Arizona in 2004 to take advantage of the excellent labor force and favorable working conditions necessary to fabricate laboratories in a timely manner.
Currently located on Casa Grande Hwy in Tucson, the company will relocate operations once building is complete. The property commanded a sale price of$475,000 ($95,000 per acre), with electricity in the road.
Tom DeSollar of Arizona First Properties in Tucson represented the seller, Edge Investors, LLC of Reno, NV. The buyer was self-represented. DeSollar represents several other properties in the area, on Breakers Road, and across the road at the Marana Technology Center where International Towers is headquartered.
For more information, DeSollar should be reached at 520.400.2732.
6700 N. Oracle Road, Suite 235
Tucson, AZ  85704
520-400-2732
PERFORMANCE, NOT PROMISES